Dateline:
Tuesday 27 September 2022
---
We start our 49th season on Wednesday 28 September with Hannah Rarity (see panel to the right).
---
Go HERE to get tickets for all EFC shows.
Alternatively go to Brown Paper Tickets our on-line box office.
We try to provide advance tickets up to (approximately) two months ahead so if you find a box office link unavailable it just means we haven't got round to that gig yet.
We always recommend buying in advance since, if a show sells out (and they do), we cannot push the walls of the venue back to accommodate additional seats!
---
AUTUMN 2022
Unless stated otherwise
all gigs start at 8pm
Doors/bar from 7:30pm
EVENTS SEPTEMBER TO DECEMBER 2022
SEPTEMBER
14   Tim Edey - POSTPONED
21   Steve Tilston - POSTPONED
28   Hannah Rarity
OCTOBER
  5   Andy Chung
12   Colum Sands
19   ZOR
26   Stewart Hardy AND Frank McLaughlin
NOVEMBER
  2   Rab Noakes
  9   Ragged Glory
Sat 12  12pm-2pm Hamish Henderson lecture, Storytelling Centre
16   Open Mic / Singers' Night
23   Tim Edey
30   Jim King
DECEMBER
  7   George Machary
14   Alastair Savage and Alice Allen
---
ACCESSIBILITY at our current venue, the Ukrainian Community Centre - and much more information about Edinburgh FC - can be found here.
---
For information about Edinburgh FC gigs not obtainable elsewhere call m: +44(0)7968 131737
---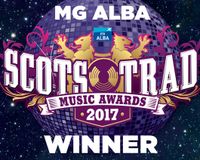 EDINBURGH FOLK CLUB
CLUB OF THE YEAR 2017
It is believed that Edinburgh FC has the unique distinction in the UK of receiving the above award as well as being awarded Folk Club Of The Year in the BBC Radio Two Folk Awards 2003. No other folk club in the UK has achieved "The Double".
---
CARRYING STREAM FESTIVAL
NOVEMBER 2022
We've booked the theatre again at the Scottish Storytelling Centre in Edinburgh's HIgh Street for the annual Carrying Stream Festival lecture - on Saturday (lunchtime) 12 November 2022. We'll keep you informed - go HERE.
---
Go HERE for lots of general info about Edinburgh FC - getting there, pitching for a gig etc.